◇ ◦ • ◦ • ◦ • ◦ • ◦ • ◦ Horse World Wiki - Editing ◦ • ◦ • ◦ • ◦ • ◦ • ◦ ◇
◇ ◦ • ◦ • ◦ • ◦ • ◦ • ◦ SoftLight12–May 15 ◦ • ◦ • ◦ • ◦ • ◦ • ◦ ◇
WELCOME TO THE HORSE WORLD WIKI!
Heavy SPOILERS ahead, READ with caution! Please see our Rules & Policies here.
---
This is a Wiki about Horse World that was created by the fans, for the fans, and is dedicated to housing a useful and informative database for all subject matter related to Virtuality World's Roblox game, Horse World. Anyone can edit! We encourage users to help improve this wiki even more, now that we have badges/achievements. Check out the above links to get an idea of how wiki editing works. Please read our Policies here.
Warning: This Wiki May Contains Spoilers! Please Read At Your Own Risk.
SUMMARY
Welcome to Horse World!

Genre: - Roleplay - Collection - Semi Fantasy

Description: Welcome to a world ruled by horses. You can either adventure as your Roblox character or enter this realm as a horse. Customize your horse with your favorite colors and unlock new accessories.

Information: - Stay updated in our Roblox group. https://www.roblox.com/groups/3606245/Virtuality-World

- Message the owners if you have any problems with the game.
NOTE: This description was copied from Horse World, the Horse World Wiki does not own it or any characters.
AVATARS
---
See Breeds for the full list of horse articles.
Template:Countdown
ACTIVITY
Latest Posts
Recently, the Horse World Wiki has been getting back on track with the creation of many new pages, …
Hi there, I'm SoftLight12! I have recently just adopted the Horse World Wiki in hopes of bringing t…
See more >
AFFILIATES
If you would like to become an affiliate of Horse World Wiki, contact us.
DISCUSSION
DiscordIntegrator error: ID of the server isn't supplied. On instructions how to find a Discord server ID, see this
GETTING STARTED
Our wiki is under construction and expanding. With your help, we can develop its contents for the better.
Anonymous editing is disabled on this wiki, meaning that you must have an account. To contribute, you may login or sign up for an account. You can get started by editing typos, work on stubs or leave feedback on talk pages.
If you need help, please refer to the Help pages, FANDOM University or ask an Admin.
Check out these projects to see which areas of the wiki are in need of help:
Stubs are articles that have little to no content and need to be expanded. Help make stubs into articles by adding more information.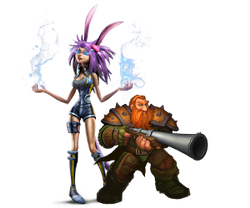 ru: zh-tw: es: pl: de: